Yamaha Season of Savings | Now Through December 31, 2017
Investing in a piano can provide you and your family a lifetime of musical enjoyment. During the month of December, Music Emporium is proud to offer exciting discounts on many of our pianos. The Yamaha Season of Savings it here - and you can save thousands of dollars when purchasing the piano of your dreams. Please call to schedule a visit to one of our showrooms today, and we'll be glad to help you find the best value on the perfect piano.
Don't forget to sign up below to receive exclusive offers via email. You'll be among the first to receive special offers, notice of new products, and private discounts during our sale events and throughout the year!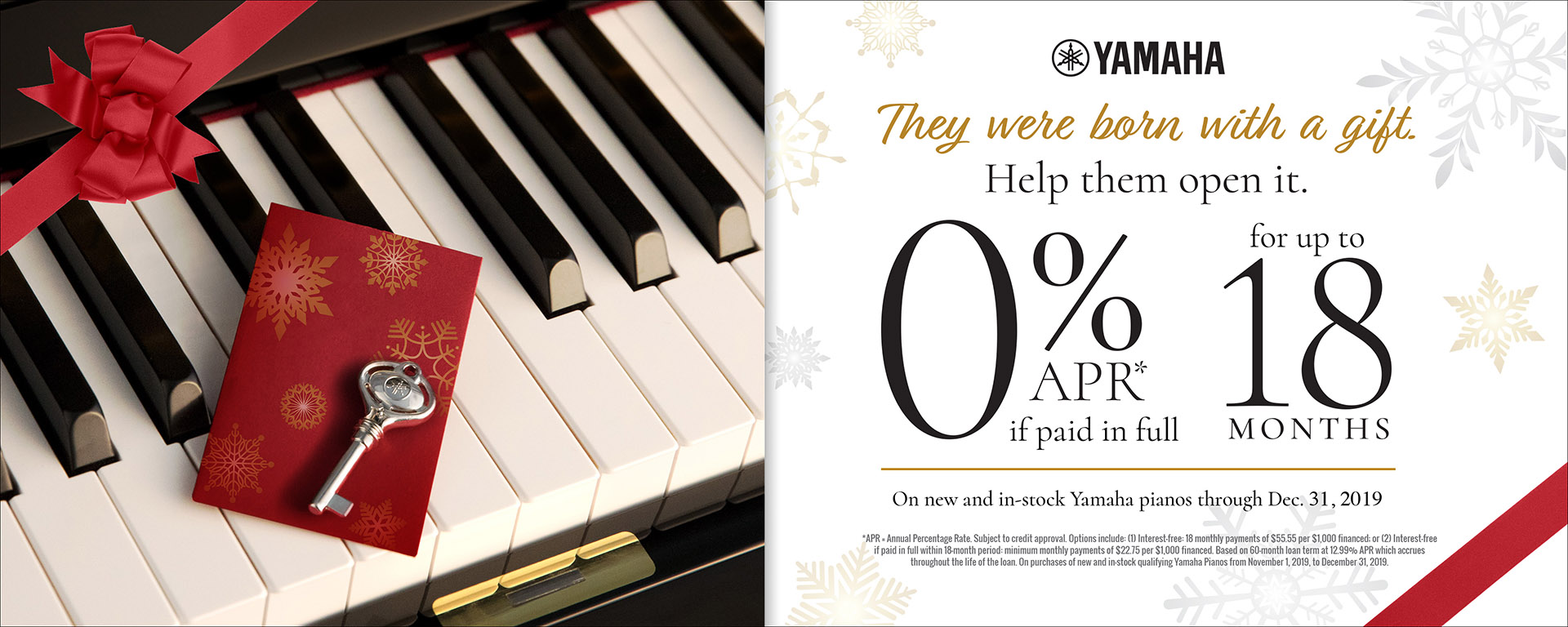 Sign Up to receive exclusive rebates and special offers only available to our email subscribers: